Christmas Popup Stall!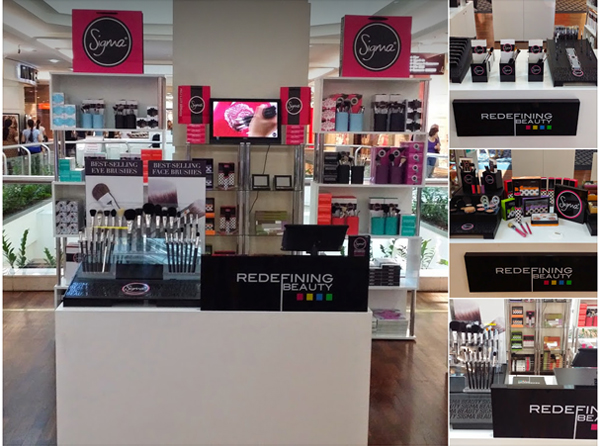 Hi Beauty Lovers! We are excited to confirm that we will be having another pop up store in Parramatta Westfield Shopping Centre! So you now have an opportunity to get Sigma's Award winning and innovative products before Christmas!
We will be at Parramatta Westfield from the 8th of December to the 21st with a large range of Sigma Beauty products as well as Velour Lashes!
Trading Hours
Monday Dec 8th 9:30am-6:00pm
Tuesday Dec 9th 9:30am-6:00pm
Wednesday Dec 10th 9:30am – 6:00pm
Thursday Dec 11th 9:30am – 9:00pm
Friday Dec 12th 9:30am – 6:00pm
Saturday Dec 13th 9:00am – 6:00pm
Sunday Dec 14th 10:00am – 6:00pm
Monday Dec 15th 9:00am-6:00pm
Tuesday Dec 16th 9:00am-9:00pm
Wednesday Dec 17th 9:00am – 9:00pm
Thursday Dec 18th 9:00am – 12:00am
Friday Dec 19th 9:00am – 9:00pm
Saturday Dec 20th 8:00am – 6:00pm
Sunday Dec 21st 9:00am – 6:00pm
Location:
Westfield Parramatta Level 4 opposite Guess