[royalslider id="1″]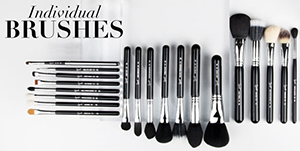 Eye Brushes
Face Brushes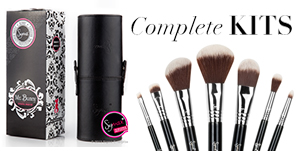 Make Me Up Kits
Travel Kits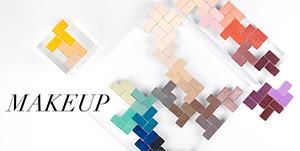 Makeup Kits
Eye Shadow Pallets
Individual Makeup
Eyeliners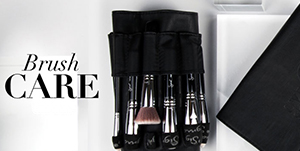 Featured Products
Redefining Beauty
Redefining Beauty exists because as a customer we were looking for a more affordable source of
Professional Makeup Brushes and Products
that weren't outrageously priced and Sigma Beauty is leading the way in meeting this need worldwide.Redefining Beauty Pty Ltd is dedicated to provide a one of a kind product to Australia. We supply the biggest range of
Sigma Brushes
in Australia, and plan to expand to the full Sigma Range of products based on demand. Redefining Beauty is the largest Official Australian Reseller of
Sigma Brushes
and products.Redefining Beauty an Authorized Australian Reseller of Kryolan Professional Makeup and Sleek Makeup We do not have a store,  products are only available online.
Check out Sigma's New 3DHD Kabuki brush!
Why Buy Sigma Beauty Professional Cosmetic Brushes?
The Sigma Beauty brand is synonymous with quality and functionality. Our products are handmade and were developed to satisfy the highest quality standards. Sigma offers a complete line of professional cosmetic makeup brushes specifically designed to highlight eyes and face. Each brush was individually tested for performance, resistance, and durability. Ready to get started? Sigma Beauty products are guaranteed to exceed your expectations!
Read more about Sigma Beauty
Sigma – A Growing Beauty Brand
Sigma Beauty is a high end brand of makeup. They sell anything from actual makeup to brushes and accessories, and they are known for their quality products.
The company was founded recently in 2008 by husband and wife Rene Filho and Simone Oliveira. Both are from Brazilian backgrounds, but now reside in the United States. They decided to create the company after seeing the need for high quality beauty products, and they knew they could put their educational backgrounds together to create the perfect fix. Sigma is probably most popular for their makeup brushes.
Sigma brushes are made of fine materials, some of them made from natural hairs and some of them made from synthetic fibers. Their Sigmax collection is one of their brush collections made of synthetic fibers. Synthetic fibers are vegan friendly, hypoallergenic, easier to clean, and help provide a more natural makeup look. Any of their essential kits will have the natural hairs from animals, and these provide an ultimate soft finish.
Sigma brushes are professional grade brushes, and are used by thousands of Makeup Artists Worldwide. Sigma brushes are very similar to MAC brushes, as well. Some of their names are even the same as the names of MAC brushes, and this helps a lot with people who are familiar with the beauty industry already.
The F80 Flat Kabuki is the most popular sigma brush, and all of their patented kabuki brushes are top sellers. A number of different powder brushes are also hot items. They are available for purchase either separately or by kits, and there are several different kits to choose from. Some of these kits available in different colours, and are also available in travel sizes. There is also Sigma makeup available. Most popular for their eyeshadow palettes, Sigma has few of these to offer but is adding to their collection steadily.
These palettes vary from neutrals to bold colour choices and can contain as few as three colors to as many as twelve colors. There are also many individual eyeshadows available. Sigma offers more than just eyeshadow, though. They have products varying from eyeliners to lip glosses, but they do not seem to have any mascaras, bases, or concealers. Sigma also offers a couple of accessories along with their makeup and brushes. One popular product is called the Dry'n Shape. This product claims to hold and dry brushes back to their original shape. Sigma recommends that their brushes are washed with warm water and their special brush cleanser.
After being washed, the Sigma brushes are simply placed in one of the bands on the Dry'n Shape, and the brushes should be as good as new in four to six hours. Sigma products can be purchased online on their website or through their authorized retailers.
For Sigma Australia buyers, Redefining Beauty provides the largest range of Sigma products and we pride ourselves in providing outstanding customer service! Sigma products, especially brushes, are popular within the online beauty community. There are several beauty gurus on YouTube who use their products, and some are even sponsored by Sigma. There are product reviews available on YouTube just by searching for Sigma makeup in the search bar. Most of the opinions that are available are positive ones. This means a lot seeing as how these gurus are basically professional beauty marketers through social media.
Awards:
– Best New Product of 2009 and Most Surprisingly Amazing Product of 2009 from Temptalia.com – Gold medal at the 2011 Beauty Olympics for 'Best Brushes'